Release
HEATHER OLANDER NAMED HEAD OF UNSCRIPTED PROGRAMMING FOR THE CW NETWORK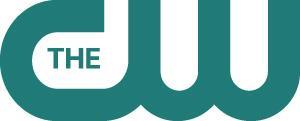 HEATHER OLANDER NAMED HEAD OF UNSCRIPTED PROGRAMMING FOR THE CW NETWORK
Olander to Lead Development and Production for all Alternative Series and Specials
February 1, 2023 (Burbank, CA) — Heather Olander has been named head of unscripted programming for The CW Network. In a newly created position announced today by Brad Schwartz, President of Entertainment for The CW Network, Olander will oversee development and production of alternative reality series, events and specials on behalf of the network.
"As we re-imagine our programming strategy, we are truly fortunate to have Heather Olander leading the unscripted team at The CW," commented Brad Schwartz, President of Entertainment for The CW Network. "Heather is an industry dynamo with a stellar reputation for discovering talent and cultivating relationships with content producers. With her boundless creativity, I'm confident we'll develop innovative nonfiction series for The CW Network that catalyzes conversations."
"I'm incredibly honored to join Brad and the team at this exciting time of transformation for The CW," commented Olander. "I'm looking forward to developing a fresh slate of non-scripted programming and collaborating with non-scripted producers on new innovative and creative content that can break through and resonate with viewers."
Ms. Olander joined NBCUniversal in 2011 as the SVP of Alternative Development & Programming for USA Network. In 2014, she added oversight of alternative programming for Syfy. In 2019, Heather took on the additional responsibility of running alternative development for NBCUniversal's AVOD service, Peacock, and was elevated to Executive Vice President, Alternative Development & Programming, USA/Syfy/Peacock.
A transformative leader, Olander designed and built an unscripted brand and development team for USA Network, which had previously been focused on scripted programming. She successfully launched a slate of non-scripted series, including the CHRISLEY KNOWS BEST franchise, TEMPTATION ISLAND (reboot), MIZ & MRS. and STRAIGHT UP STEVE AUSTIN.
Prior to joining NBCUniversal, she served as VP, Original Series Development and Current Programming at MTV from 2003-2010.
ABOUT THE CW NETWORK
The CW Network, LLC is one of America's major broadcast networks and reaches 100% of US television households. The CW delivers 14 hours of primetime programming per week in addition to sports and other entertainment programming, and is the exclusive broadcast home to LIV Golf. The fully ad-supported CW App, with over 90 million downloads to date, is available for free to consumers on all major platforms and is the exclusive home to the latest episodes and seasons of The CW's primetime programming, live streaming of its sports content, and a library of entertaining film and television content for on-demand viewing. The CW is 75%-owned by Nexstar Media Group, Inc. (NASDAQ: NXST), a leading diversified media company and largest CW affiliate group with 37 CW and CW Plus affiliates, covering 32% of the population. For more information about The CW, please visit www.cwtv.com.
Media Contacts:
Beth Feldman, 646/563-8334