Release
THE CW ANNOUNCES NETWORK SCHEDULE FOR 2023-24 ACC MEN'S AND WOMEN'S BASKETBALL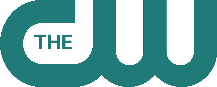 THE CW ANNOUNCES NETWORK SCHEDULE FOR 2023-24 ACC MEN'S AND WOMEN'S BASKETBALL
Network to Broadcast 28 Men's Games and Nine Women's Games Starting in December
Men's Doubleheaders Air Saturday Afternoons with Women's Games on Sundays
September 26, 2023 (Burbank, CA) – The CW has announced the network schedule for the upcoming 2023-24 ACC men's and women's basketball season. Beginning in December, The CW will broadcast 28 men's basketball games and nine women's basketball games. Men's doubleheaders will air on Saturday afternoons and women's games will air on Sundays. Raycom Sports will produce all games for The CW.
ACC men's basketball on The CW tips off on Saturday, December 2 at 12:00pm/ET with 2023 Final Four participant Miami hosting Notre Dame, followed by Duke visiting Georgia Tech at 2:15pm/ET. Other marquee matchups include a non-conference showdown between the Georgetown Hoyas and Notre Dame Fighting Irish in South Bend on Saturday, December 16 at 2:15pm/ET and the North Carolina Tar Heels taking on the Boston College Eagles on Saturday, January 20, 2024 at 2:15pm/ET. ACC women's basketball begins on Sunday, December 31 at 12:00pm/ET with a conference game between the Clemson Tigers and the North Carolina Tar Heels in Chapel Hill.
Below is the full schedule of 2023-24 ACC basketball games airing live on The CW.
2023-24 ACC Men's Basketball (All Times ET)
December 2
12:00pm Notre Dame at Miami
2:15pm Duke at Georgia Tech
December 9
12:00pm Valparaiso at Virginia Tech
2:15pm Charlotte at Duke
December 16
12:00pm La Salle at Miami
2:15pm Georgetown at Notre Dame
December 30
12:00pm Pittsburgh at Syracuse
2:00pm Queens at Duke
January 6, 2024
12:00pm Pittsburgh at Louisville
2:15pm Miami at Wake Forest
January 13
12:00pm NC State at Louisville
2:15pm Florida State at Notre Dame
January 20
12:00pm Virginia Tech at NC State
2:15pm North Carolina at Boston College
January 27
Time TBA Virginia at Louisville
Time TBA Pittsburgh at Miami
February 3
5:30pm Georgia Tech at NC State
7:45pm Syracuse at Wake Forest
February 10
5:30pm Virginia Tech at Notre Dame
7:45pm Virginia at Florida State
February 17
5:30pm Syracuse at Georgia Tech
7:45pm NC State at Clemson
February 24
5:30pm Virginia Tech at Pittsburgh
7:45pm Florida State at Clemson
March 2
5:30pm Wake Forest at Virginia Tech
7:45pm Clemson at Notre Dame
March 9
5:30pm Boston College at Louisville
7:45pm NC State at Pittsburgh
2023-24 ACC Women's Basketball (All Times ET)
December 31
12:00pm Clemson at North Carolina
January 7, 2024
12:00pm Duke at Virginia
January 14
12:00pm Miami at Notre Dame
January 21
12:00pm Clemson at Virginia Tech
January 28
12:00pm North Carolina at Virginia
February 4
Time TBA Miami at Florida State
February 11
11:00am Louisville at Syracuse
February 18
12:00pm Georgia Tech at NC State
February 25
12:00pm Virginia at Louisville
###
ABOUT THE CW
The CW Network, LLC is one of America's major broadcast networks and reaches 100% of US television households. The CW delivers 14 hours of primetime entertainment programming per week in addition to over 300 hours of sports per year as the broadcast home to LIV Golf, ACC football and basketball games, and the NASCAR Xfinity Series beginning in 2025. The fully ad-supported CW App, with more than 96 million downloads to date, is available for free to consumers on all major platforms and is home to the latest episodes and seasons of The CW's primetime programming and a library of entertaining film and television content for on-demand viewing. The CW is 75%-owned by Nexstar Media Group, Inc. (NASDAQ: NXST), a leading diversified media company and largest CW affiliate group with 40 CW and CW Plus affiliates, covering 38% of television households. For more information about The CW, please visit www.cwtv.com.
ABOUT THE ACC
The Atlantic Coast Conference, now in its 71st year of competition and 15 members strong, has long enjoyed the reputation as one of the strongest and most competitive intercollegiate conferences in the nation. ACC members Boston College, Clemson, Duke, Florida State, Georgia Tech, Louisville, Miami, North Carolina, NC State, Notre Dame, Pitt, Syracuse, Virginia, Virginia Tech and Wake Forest continue to build upon the cornerstones on which the league was founded in 1953 with a consistent balance of academics, athletics and integrity. The ACC currently sponsors 28 NCAA sports – 15 for women and 13 for men – with member institutions located in 10 states. In August 2019, ESPN and the ACC partnered to launch ACC Network (ACCN), a 24/7 national network dedicated to ACC sports and league-wide original programming. For more information, visit theACC.com and follow @accsports on Instagram and @theACC on Twitter and on Facebook (facebook.com/theACC).
Media Contact:
Rob Moynihan, 760/519-5543