Release
THE CW LAUNCHES NEW, NONPARTISAN INITIATIVE TO SUPPORT AND PROTECT THE FREEDOM TO VOTE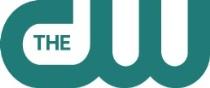 THE CW LAUNCHES NEW, NONPARTISAN INITIATIVE TO
SUPPORT AND PROTECT THE FREEDOM TO VOTE
Nonprofit Partners Include The Lawyers' Committee for Civil Rights and Vote.org
Building on Network's "Vote Actually" Campaign in 2020,
"Freedom to Vote" Will Include PSAs and Social Content Featuring
Actors from The CW's Primetime Series
August 6, 2021 (Burbank, CA) ─ On the 56th anniversary of the monumental Voting Rights Act of 1965, The CW is launching a new, nonpartisan initiative entitled "Freedom to Vote," to help promote eligible voter protection and remove barriers to voting, it was announced today by Mark Pedowitz, Chairman and Chief Executive Officer, The CW. The effort builds on the network's 2020 "Vote Actually" campaign that helped to encourage millions of young people to be ready to vote and make their voices heard.
The new CW campaign is being developed in partnership with nonpartisan, nonprofit organizations including the Lawyers' Committee for Civil Rights Under the Law, dedicated to securing equal justice for all through the rule of law; and Vote.org, the largest voting registration and get-out-the-vote technology platform in America.
Among The CW talent featured in the multiplatform campaign, which kicks off today, include Sam Adegoke ("Dynasty"), Tala Ashe ("DC's Legends of Tomorrow"), Brec Bassinger ("Stargirl"), Coby Bell ("Walker"), Kaylee Bryant ("Legacies"), Melonie Diaz ("Charmed"), Liz Gillies ("Dynasty"), Grant Gustin ("The Flash"), Camrus Johnson ("Batwoman"), Olivia Liang ("Kung Fu"), Nicole Kang ("Batwoman"), Nicole Maines ("Supergirl"), Jeanine Mason ("Roswell, New Mexico"), Perry Mattfeld ("In The Dark"), Kennedy McMann ("Nancy Drew"), Candice Patton ("The Flash"), Danielle Rose Russell ("Legacies"), Azie Tesfai ("Supergirl"), Elizabeth Tulloch ("Superman & Lois"), Anjelika Washington ("DC's Stargirl"), and Karimah Westbrook ("All American"). The new "Freedom to Vote" PSAs -- which encourages viewers to get involved at Vote.org/TheCW -- will be broadcast during the network's primetime line up, across its digital platforms and apps, as well as on its social media outlets.
"Voting is the very foundation of our democracy. We all deserve the right to vote, and the right to fair access to cast those votes safely and securely. The CW has an opportunity and a responsibility to engage our multi-platform audience in the efforts of our esteemed partners to encourage leaders in Washington and around the country to protect and strengthen the freedom to vote," said Pedowitz. "Last year, we were so incredibly proud to have contributed in some way to getting more young people than ever to vote in the 2020 presidential election through our 'Vote Actually' campaign. Now, through our 'Freedom to Vote' initiative, we want to make sure that those young voters, and every one of the 240 million eligible voters, can continue to be able to make their voices heard in future national, state and local elections."
"Our democracy works best when people can participate freely, but measures that make it harder for some people to vote undermine the core of this great American principle," said Damon Hewitt, president and executive director of the Lawyers' Committee for Civil Rights Under Law. "That is why access to the ballot is one of the country's most pressing civil rights issues. This collaboration The CW will help to spread the message that all people of conscience should call for an end to voter suppression tactics and that Congress should pass comprehensive legislation to protect the sacred and fundamental right to vote."
"Vote.org was proud to have partnered with The CW on their 2020 Vote Actually Campaign, and we are excited to be partnering again in 2021 at this critical moment for our democracy," said Andrea Hailey, CEO. "This is an all hands on deck moment, and we need everyone, including companies, influencers, artists, and advocates to stand up for the freedom to vote. We applaud The CW for using its platform and leveraging its talent and voice to protect our democracy."
About The CW
THE CW TELEVISION NETWORK launched in 2006 as America's fifth broadcast network, with programming targeting younger viewers, a demographic highly sought after by advertisers. The CW, a joint venture between Warner Bros. Entertainment and CBS Corporation, and now broadcasts across the week, offering fourteen-hours of primetime programming, Monday through Sunday, beginning in Fall 2021. The CW's primetime programming is also available to stream for free, without authentication, on the ad-supported CWTV.com and The CW app, now available on every major OTT platform. Additionally, The CW broadcasts a three-hour Saturday morning kids block. The CW's digital network CW Seed launched in 2013 and offers original short-form digital content as well as past seasons of fan-favorite television series. For more information about the network and its programming, visit www.cwtvpr.com.
About the Lawyers' Committee for Civil Rights Under Law
The Lawyers' Committee for Civil Rights Under Law (Lawyers' Committee), a nonpartisan, nonprofit organization, was formed in 1963 at the request of President John F. Kennedy to involve the private bar in providing legal services to address racial discrimination. The principal mission of the Lawyers' Committee for Civil Rights Under Law is to secure, through the rule of law, equal justice for all, particularly in the areas of voting rights, criminal justice, fair housing and community development, economic justice, educational opportunities, and hate crimes. For more information, please visit https://lawyerscommittee.org.
About Vote.org
Vote.org is the largest 501(c)(3) nonprofit, nonpartisan voting registration and get-out-the-vote (GOTV) technology platform in America, with the goal of reaching historically underserved voters of color and underrepresented young voters. Vote.org leverages innovative solutions that meet underserved voters where they engage and get their information, and has established its brand as the most trusted and accessible online resource for registering to vote and understanding how to cast your ballot.
Media Contacts:
Nate Kirtman, 818/977-5993 Don Owens Lauren Brown