Release
THE CW ADDS FULL SEASONS OF FAN-FAVORITE SERIES FROM DISNEY MEDIA & ENTERTAINMENT DISTRIBUTION TO STREAM ON NEW CW APP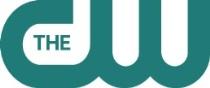 THE CW ADDS FULL SEASONS OF FAN-FAVORITE SERIES FROM DISNEY MEDIA & ENTERTAINMENT DISTRIBUTION TO STREAM ON NEW CW APP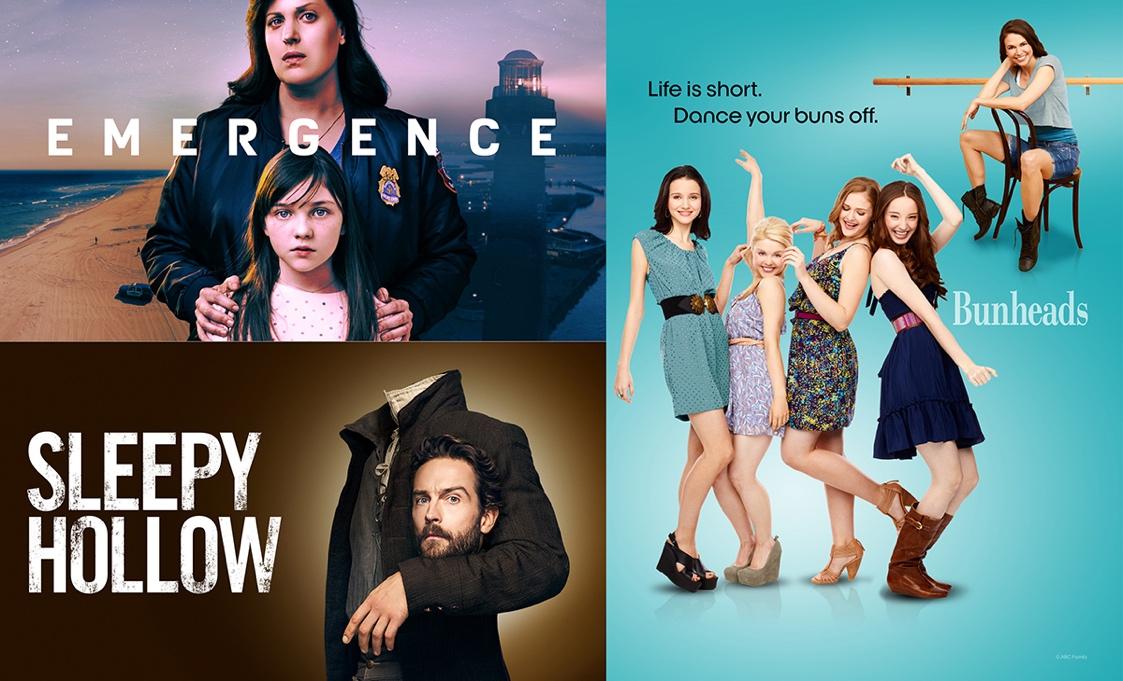 "Bunheads," "Emergence" and "Sleepy Hollow" Now Available to Stream
"Salem," "Scream Queens" and "Wayward Pines" Launch on June 1
May 9, 2022 (Burbank, CA) — The CW has licensed the rights to six fan-favorite series from Disney Media & Entertainment Distribution to stream under the CW Seed banner on the new, unified CW App, it was announced today by Rick Haskins, President, Streaming & Chief Branding Officer, The CW.
"We are thrilled to be expanding our library of CW Seed content with these six acclaimed series that fit perfectly within The CW brand," Haskins said. "By launching these series on our new combined CW App, fans are able to rediscover these highly-bingeable shows or catch up on them for the first time, all for free on whichever platform they prefer."
BUNHEADS, EMERGENCE and SLEEPY HOLLOW are now available to stream on the new CW App, the exclusive home to all the latest episodes of The CW's primetime programming combined with classic library series from CW Seed. The new ad-supported CW App is available for free with no login, subscription or authentication necessary on virtually all major platforms, including Roku, Amazon Fire TV, iOS, Android, Apple TV and Android TV, and more. SALEM, SCREAM QUEENS and WAYWARD PINES will be available beginning on June 1.
Following are details and availability for the series streaming on CW Seed.
NOW STREAMING:
BUNHEADS
Michelle Simms (Sutton Foster, "Younger") once had a promising career as a classically-trained professional dancer but was drawn to the lights of Las Vegas. Now, with a dead-end job as a 30-something showgirl, she's found the excitement of Sin City has lost its appeal, and her persistent suitor, Hubbell Flowers (Alan Ruck, "Succession") is gaining it. With promises of a cushy life in his coastal town of Paradise, CA, Hubbell convinces Michelle to marry him and move away. Unfortunately, tragedy soon strikes. And as Michelle deals with adjusting to her new life, she meets quite a few interesting characters along the way.
EMERGENCE
A character-driven genre thriller, EMERGENCE is about a police chief (Allison Tolman, "Fargo") who takes in a young child she finds near the site of a mysterious accident who has no memory of what has happened. The investigation draws her into a conspiracy larger than she ever imagined, and the child's identity is at the center of it all.
SLEEPY HOLLOW
Ichabod Crane (Tom Mison, "Watchmen") awakens from the throes of death 250 years in the future where he must solve a mystery dating back to the founding fathers. Due to a blood spell cast on a battlefield during the Revolution, the infamous headless horseman is revived along with Crane, and the murderous rider embarks on a bloody rampage in present-day Sleepy Hollow. Ichabod realizes that he must act quickly, for the headless horseman is only the first of the Four Horsemen of the Apocalypse. Detective Abbie Mills (Nicole Beharie, "Miss Juneteenth"), a woman familiar with supernatural experiences, forms a bond with Crane as they try to stop an increasingly vicious cycle of evil.
LAUNCHING JUNE 1:
SALEM
Set in the volatile world of 17th century Massachusetts, SALEM explores what really fueled the town's infamous witch trials and dares to uncover the dark, supernatural truth cloaked behind the veil of this infamous period in American history. In Salem, witches are real, but they are not who or what they seem to be. The series, which centers on an epic romance wrapped around this explosive revelation, delivers a bold new vision of Salem – and an even bolder new vision of witches.
SCREAM QUEENS
Wallace University is rocked by a string of murders. Kappa House, the most sought-after sorority for pledges, is ruled with an iron fist (in a pink glove) by its Queen Bitch, Chanel Oberlin (Emma Roberts, "American Horror Story"). But when anti-Kappa Dean Cathy Munsch (Jamie Lee Curtis, "Halloween") decrees that sorority pledging must be open to all students, and not just the school's silver-spooned elite, all hell is about to break loose, as a devil-clad killer begins wreaking havoc, claiming on victim, one episode at a time. Part black comedy, part slasher flick, SCREAM QUEENS is a modern take on the classic whodunit, in which every character has a motive for murder…or could easily be the next blood-soaked casualty.
WAYWARD PINES
Imagine the perfect American town, beautiful homes, manicured lawns, children playing safely in the streets...Now imagine never being able to leave. You have no communication with the outside world. You think you're going insane. You must be in Wayward Pines. Based on Blake Crouch's international best-selling series of books and brought to life by suspenseful storyteller M. Night Shyamalan, WAYWARD PINES is an intense psychological thriller. Secret Service Agent Ethan Burke (Matt Dillon, "Crash") drives to the bucolic town of Wayward Pines, Idaho, searching for two missing federal agents, but he soon learns that he may never get out alive.
###
Media Contacts:
Rob Moynihan, 760/519-5543