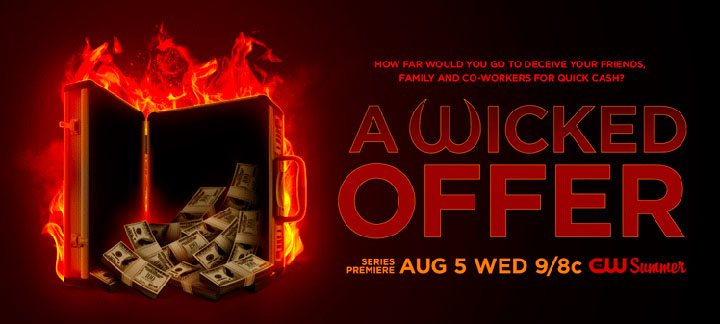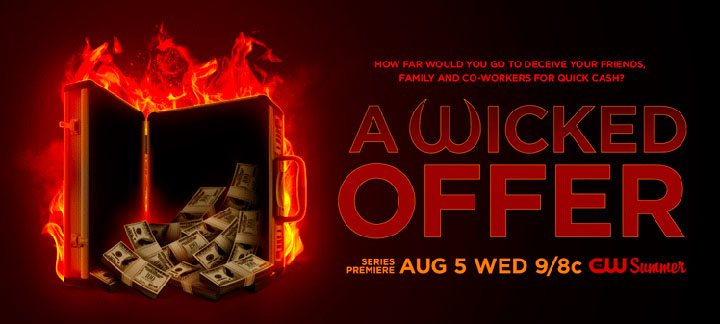 Wednesdays (9:00-10:00 p.m. ET) on The CW
Series Premiere August 5, 2015

In the outrageous, darkly comic, one-hour docuseries A WICKED OFFER, couples who need some extra help in making their dreams a reality are presented with a series of Faustian bargains, as they must decide to complete various scandalous and controversial tasks involving their unsuspecting friends, families, and co-workers for cash prizes. With each challenge testing the couple's moral and ethical boundaries, the couples must weigh the potential havoc wreaked on their relationship with each other and with everyone involved. As each task is completed, the stakes and the cash value are raised, forcing the couple to decide how far they're willing to go for money.
A WICKED OFFER is hosted by legal analyst Matthew J. O'Connor.
A WICKED OFFER is executive produced by Robert Sizemore ("Giuliana and Bill," "Tori and Dean") and by Jenny Daly ("Storage Hunters," "Mystery Diners," "Container Wars," "Invention USA") through her T Group production company.
A Wicked Offer