Release
THE CW NETWORK SETS PREMIERE DATES FOR FINAL SEASONS OF "RIVERDALE" AND "NANCY DREW"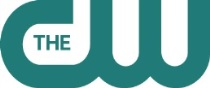 THE CW NETWORK SETS PREMIERE DATES FOR FINAL SEASONS OF "RIVERDALE" AND "NANCY DREW"
"Riverdale" Concludes With A Wild Trip to the 1950s Beginning on Wednesday, March 29
The Drew Crew Opens Their Final Investigation on Wednesday, May 31
Both Series Finales Scheduled to Air on Wednesday, August 23

January 13, 2023 (Burbank, CA) — The CW Network today announced premiere dates for the final seasons of RIVERDALE and NANCY DREW. The seventh season of RIVERDALE will bow on Wednesday, March 29 (9:00-10:00pm ET/PT) following an original episode of THE FLASH, while the fourth season of NANCY DREW will debut on Wednesday, May 31 (8:00-9:00pm ET/PT), followed by an original episode of RIVERDALE. Both final seasons will conclude in a must-watch event on the same night, Wednesday, August 23, with the series finale of NANCY DREW (8:00-9:00pm ET/PT) followed by the series finale of RIVERDALE (9:00-10:00pm ET/PT).
"RIVERDALE and NANCY DREW are two beloved CW series with some of the most passionate and dedicated fans in all of television, and these final seasons are true gifts to them," said Brad Schwartz, President, Entertainment, The CW Network. "As we prepare to say farewell to these iconic characters, there are still plenty of surprises and shocking twists packed into both series as they conclude at the top of their game."
The seventh season of RIVERDALE goes where no season of RIVERDALE has dared to go before—the 1950s! Picking up where last season ended, Jughead Jones (Cole Sprouse) finds himself trapped in the 1950s. He has no idea how he got there, nor how to get back to the present. His friends are no help, as they are living seemingly authentic lives, similar to their classic Archie Comics counterparts, unaware that they've ever been anywhere but the 1950's. Archie Andrews (KJ Apa) is the classic all-American teen, coming of age, getting into trouble, and learning life-lessons; Betty Cooper (Lili Reinhart) is the girl next door, starting to question everything about her perfect life—including her controlling mother Alice (Madchen Amick); Veronica Lodge (Camila Mendes) is a Hollywood starlet who moved to Riverdale under mysterious circumstances; Cheryl Blossom (Madelaine Petsch) is the Queen Bee with a withering wit and a secret longing; Toni Topaz (Vanessa Morgan) is an activist fighting for the Black students of recently integrated Riverdale High; Kevin Keller (Casey Cott) is a "square" crooner wrestling with his sexual identity; Reggie Mantle (Charles Melton) is a basketball star from farm country; and Fangs Fogarty (Drew Ray Tanner) is a greaser who's destined to be an Elvis-type star. It isn't until Jughead is visited by Tabitha Tate (Erinn Westbrook)—Riverdale's Guardian Angel—that he learns the cosmic truth about their predicament. Will Jughead and the gang be able to return to the present? Or will our characters be trapped in the 1950's forever? And, if so…is that such a bad thing?
Based on the characters from Archie Comics, RIVERDALE is from Berlanti Productions in association with Warner Bros. Television and CBS Television Studios, with executive producers Roberto Aguirre-Sacasa ("Supergirl," "Glee"), Greg Berlanti ("The Flash," "You," "Titans"), Sarah Schechter ("The Flight Attendant," "You," "All American") and Jon Goldwater (Archie Comics Publisher & CEO).
NANCY DREW follows the legendary teen detective as she solves mysteries—both earthbound and supernatural—in her haunted hometown of Horseshoe Bay, Maine. Nancy (Kennedy McMann) leads a sleuthing team of close-knit friends: George Fan (Leah Lewis), whose desire for justice has brought her fighting spirit to the courtroom as an aspiring law school student, a path she must forge despite her disadvantaged background; Ned "Nick" Nickerson (Tunji Kasim), whose broken engagement with George has left him single, back on the dating scene, and focused on becoming a rising star as a local businessman; Bess Marvin (Maddison Jaizani), who is eager to become the town's guardian of dangerous supernatural secrets, only to encounter a threatening new foe who's hellbent on leading a witch-hunt to undermine Bess's mission; and Nancy's star-crossed love Ace (Alex Saxon), who must confront the deathly curse keeping him and Nancy from acting on their feelings for each other.
Season four of NANCY DREW begins as Nancy launches a new investigation to find a group of missing bodies from Horseshoe Bay's cemetery that have been dug up and stolen—or have possibly risen. As Nancy is drawn into this ghostly case, a string of unexplained paranormal crimes leads the Drew Crew to believe that the literal sins of the town's past have returned to haunt the living. Meanwhile, Nancy struggles with yearning for Ace, the man she loves. But when a slow-burning attraction begins between Nancy and the son of Ryan Hudson's newest enemy, Nancy must decide whether this love interest is worth the ire of both her father and Ace—whose own heart may also be tempted by a new relationship. Nancy's exploits this season will bring the Drew Crew numerous standalone cases, stunning twists, humor, and unexpected romances as they are drawn into a season-long mystery unlike any they have had to solve before. When Nancy's efforts to protect her seaside hometown from the sins of its past backfire, she must do the unthinkable to save her friends from both the supernatural and earthbound threats coming for them—and it could cost her everything, and everyone, she's ever loved.
NANCY DREW is a production of CBS Studios in association with Fake Empire, with executive producers Noga Landau ("The Magicians," "See"), Melinda Hsu Taylor ("The Gifted," "The Vampire Diaries"), Josh Schwartz ("City on Fire," "Gossip Girl," "Dynasty"), Stephanie Savage ("City on Fire," "Gossip Girl," "Dynasty"), Lis Rowinski ("City on Fire," "Dynasty"), Alex Taub ("Lethal Weapon," "Hart of Dixie"), Larry Teng ("Walker Independence," "Supergirl") and S. Lily Hui ("UnREAL," "Mistresses").
WEDNESDAY, MARCH 29
8:00-9:00pm THE FLASH (Original Episode)
9:00-10:00pm RIVERDALE (Season 7 Premiere)
WEDNESDAY, MAY 31
8:00-9:00pm NANCY DREW (Season 4 Premiere)
9:00-10:00pm RIVERDALE (Original Episode)
WEDNESDAY, AUGUST 23
8:00-9:00pm NANCY DREW (Series Finale)
9:00-10:00pm RIVERDALE (Series Finale)
Media Contacts:
Beth Feldman, 917/797-8054
Rob Moynihan, 760/519-5543
For RIVERDALE:
Judy Yam, 818/977-1021
For NANCY DREW:
Cyndee Ellefson, 818/977-2566
PHOTO CREDITS:
Nancy Drew -- Image Number: NCD405b_0554r -- Pictured (L - R): Alex Saxon as Ace, Kennedy McMann as Nancy Drew, Tunji Kasim as Nick, Maddison Jaizani as Bess and Leah Lewis as George Fan -- Photo: Colin Bentley/The CW -- © 2023 The CW Network, LLC. All Rights Reserved.
Riverdale -- "Chapter One Hundred and Eighteen: DON'T WORRY, DARLING" -- Image Number: RVD701a_0716r -- Pictured (L - R): Cole Sprouse as Jughead Jones, Madelaine Petsch as Cheryl Blossom, KJ Apa as Archie Andrews, Casey Cott as Kevin Keller and Nicholas Barasch as Juilian Blossom -- Photo: Michael Courtney/The CW -- © 2023 The CW Network, LLC. All Rights Reserved.