Release
THE CW AND LITTON ENTERTAINMENT ANNOUNCE MULTIYEAR EXTENSION FOR AWARD-WINNING SATURDAY MORNING BLOCK "ONE MAGNIFICENT MORNING"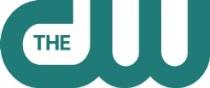 THE CW AND LITTON ENTERTAINMENT ANNOUNCE
MULTIYEAR EXTENSION FOR AWARD-WINNING SATURDAY MORNING BLOCK "ONE MAGNIFICENT MORNING"
July 1, 2021 (Burbank, CA) – The CW and Litton Entertainment today announced that they have extended their partnership for the multiple award-winning, three-hour Saturday morning block ONE MAGNIFICENT MORNING, which will continue to provide audiences with inspirational and educational programming for teens and their families.
ONE MAGNIFICENT MORNING premiered on The CW in 2014 and has entertained and educated television audiences with pro-social programming, garnering top industry awards including four Daytime Emmy® nominations, 56 Telly Awards and 19 Parents' Choice Awards. The current line-up includes America's favorite animal ambassador, Jack Hanna, and his five-time Daytime Emmy winning series "Jack Hanna's Into the Wild."
"We are committed to continuing to serve our youngest viewers with educational content that showcases positive role models and strong values," said Betty Ellen Berlamino, Executive Vice President, Distribution. "By extending our long-standing partnership with Litton, we look forward to continuing to build on our mutual success for our affiliates and advertisers."
"The CW has been the perfect partner to bring inspirational stories to teens and their families every week via our One Magnificent Morning block. We are excited to continue our mission together to entertain, inspire, and educate audiences with compelling television programs," said Dave Morgan, President and CEO, Litton Entertainment.
The CW's ONE MAGNIFICENT MORNING summer line-up includes:
SATURDAYS ON THE CW:
7:00-7:30 AM INTO THE WILD
7:30-8:00 AM INTO THE WILD
8:00-8:30 AM INTO THE WILD
8:30-9:00 AM THIS OLD HOUSE: TRADE SCHOOL
9:00-9:30 AM BEST FRIENDS FUREVER
9:30-10:00 AM TAILS OF VALOR
INTO THE WILD
America's favorite animal ambassador, Jack Hanna, takes viewers on a journey around the world to showcase animals in their natural habitats. In addition to showing footage of the creatures and giving information about the places where they live, Into the Wild discusses the protection and conservation of endangered species.
THIS OLD HOUSE: TRADE SCHOOL
This Old House: Trade School is a celebration of vocational education in the field of home improvement. This series follows residential construction projects from beginning to end. Step-by-step instructions in various building methods and disciplines such as architecture, engineering, carpentry, plumbing, masonry, landscaping design, construction and many more are explained and demonstrated. Tricks of the trade from industry experts and professionals are revealed as they renovate and restore entire homes.
BEST FRIENDS FUREVER
Hosted by Kel Mitchell, Best Friends FurEver explores the true stories of dogs that are best pals not only with humans, but with a variety of different animal species. Each episode explores the improbable bonds that dogs have formed with birds, reptiles, ducks, and even dolphins. Along the way, the fascinating characteristics of various breeds and species that allow these unique relationships to thrive are examined. From dog psychology to animal behavior theory, viewers will learn about what makes the furry critters tick, all while celebrating the idea that friendship comes in many different forms.
TAILS OF VALOR
Kel Mitchell hosts a look at true stories of service animals working to change people's lives. The series examines the life science behind these relationships, including the animals' unique and powerful senses that enable them to protect their human charges. A focus on the training and day-to-day jobs of these incredible animals – and the quality of life they provide the people they serve – seeks to provide viewers with a greater understanding of and compassion for animals, and how those with disabilities experience everyday life and the challenges they face.
About The CW
THE CW TELEVISION NETWORK launched in 2006 as America's fifth broadcast network, with programming targeting younger viewers, a demographic highly sought after by advertisers. The CW, a joint venture between Warner Bros. Entertainment and CBS Corporation, now broadcasts across the week, offering fourteen-hours of primetime programming, Monday through Sunday, beginning in Fall 2021. The CW's primetime programming is also available to stream for free, without authentication, on the ad-supported CWTV.com and The CW app, now available on every major OTT platform. Additionally, The CW broadcasts a three-hour Saturday morning kids block. The CW's digital network CW Seed launched in 2013 and offers original short-form digital content as well as past seasons of fan-favorite television series. For more information about the network and its programming, visit www.cwtvpr.com.
About Litton Entertainment
Litton Entertainment, a division of Hearst Television, is the preeminent independent producer and distributor in the US television industry, creating and distributing quality programming for over 20 years including linear, cable, streamers, digital and social platforms. Producing more than 800 hours of programming a year across genres and demos, Litton talent and crews can often be found traveling the globe producing Emmy-winning, content distributed worldwide. Litton's Weekend Adventure, produced by Litton Studios, was the first program block of its kind and airs Saturdays on ABC stations nationwide. Litton Entertainment provides CBS Network with six original programs for Saturday mornings called CBS Dream Team; The CW Network with One Magnificent Morning, a three-hour destination featuring E/I programming; NBC stations with six original E/I series under the iconic brand The More You Know; and Telemundo with the three-hour Mi Telemundo block of programming. Litton's syndication and news division distribute a diverse slate of programs including Law&Crime Daily, the E/I block Go Time!, and Consumer Reports TV. For more information, visit http://www.litton.tv. Litton is majority-owned by Hearst: http://www.hearst.com.
Media Contacts:
The CW Network
Nate Kirtman, 818/977-5993
Litton Entertainment
Sara Krajewski, 843/800-6610