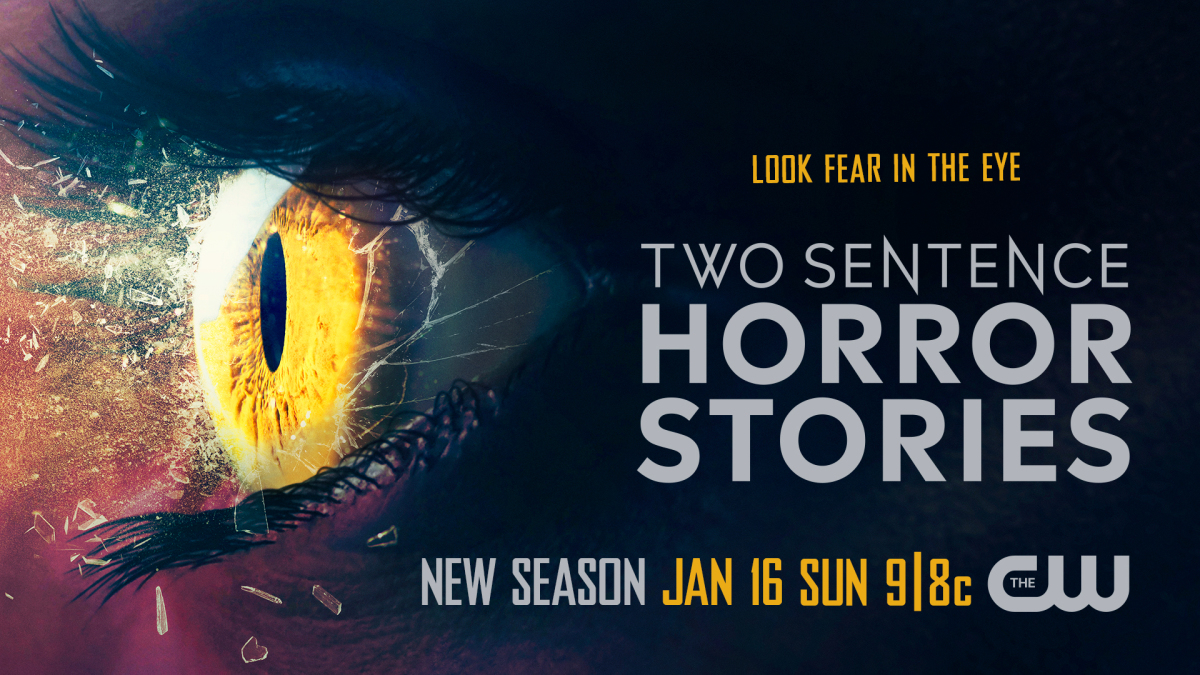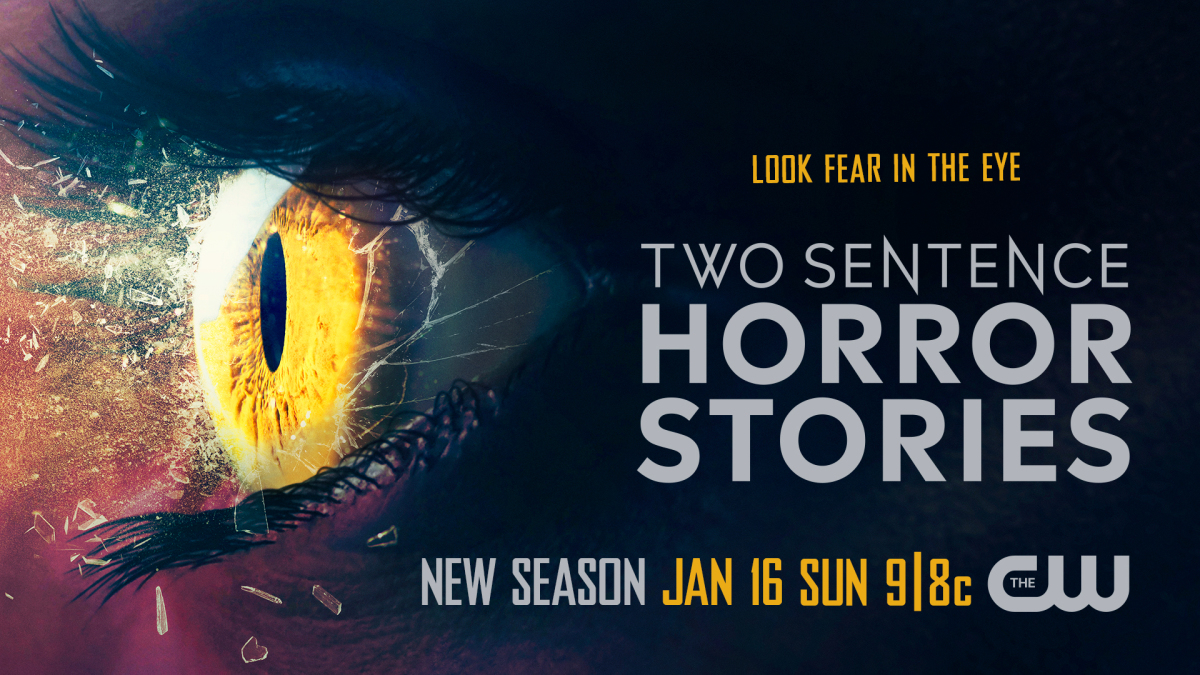 "TWO SENTENCE HORROR STORIES"
Sundays (9:00-10:00 p.m. ET) on The CW
Inspired by online microfiction, TWO SENTENCE HORROR STORIES is a critically acclaimed psychological horror anthology series featuring a different sub-genre of horror in each episode. Designed to subvert classic horror tropes by centering on everyday people and diverse, intersectional perspectives, the half-hour series taps into universal primal fears while tackling provocative social and cultural issues that exist within our modern society.
Created by Vera Miao, TWO SENTENCE HORROR STORIES is from award-winning studio Stage 13. Season three was executive produced by Miao, Lisa Morales ("Queen Sugar," "Shameless"), and Liz Levine ("Story of A Girl," "Toad Road").
CREDITS FOR "TWO SENTENCE HORROR STORIES" ON THE CW
Day and time:

Sundays (9:00-10:00 p.m. ET) on The CW

Network debut:

August 8, 2019

Short Synopsis:

Contemporary tales of horror and haunting for the diverse and digital age. Inspired by online microfiction of two sentence horror stories, this anthology series taps into universal primal fears, filtered through the anxieties of the most connected and inclusive generation. With dizzying advancements in technology, social progress, inequality and environmental degradation…the things that haunt us are still the same.

Cast:

Jacqueline Robbins as Jane

Joyce Robbins as Mabel

Matthew Kevin Anderson as Seth

Donald Heng as Christian

Michael Ayres as Ben

Allyson Grant as Al

Graham Verchere as Pete

Sam Robert Muik as Wes

Sean Depner as AJ

Patrick Lubczyk as Jeremy

Michael Taylor as Brendan

Christina Orjalo as Sam

Sophia Reid-Gantzert as Angela

Matthew James Dowden as Mr. Manderley

Paula Lindberg as Mrs. Manderley

Rami Kahlon as Rami Kahlon

Naomi King as Cara

Savannah Basley as Olivia

Trevor Lerner as Burly

Sarah Himadeh as Shiraz

Samer Salem as Karim

Michael Benyaer as Ahmed

Chris River as Krish

Dejan Loyola as JD

Rashi Grewal as Ahana

Munish Sharma as Ajay

Requell Jodeah as Sonya

Peter Shinkoda as Koa

Mapuana Makia as Leilani

Jason McKinnon as Owen

Remy Marthaller as Maile

Nani Browne as Alana

Eva Brooke Baker as Sophia

Leanne Khol Young as Kendra

Keilani Elizabeth Rose as Kala

Romaine Waite as Montrell

Alaysia Jackson as Vivie

Erin Karpluk as Clara

BJ Harrison as Franny

Andres Collantes as Axel

Zak Santiago as Dante

Michel Issa Rubio as Javi

Tim Perez as Rodrigo

Sandra Flores as Tia Flora

Isaiah Ramirez as Young Alex

Magda Ochoa as Tia Letty

Valin Shinyei as El Coco

Executive Producers:

Vera Miao, Lisa Morales and Liz Levine

Produced by:

Format:

Stage 13

Drama/Alternative 30 mins

(Filmed in HD)

Origination:

Vancouver, BC

Media contacts:

Cyndee Ellefson

Cyndee.Ellefson@cwtv.com
January 2022
OUR HOUSE IS FILLED WITH MEMORIES… – Living amongst their hoard of forgotten memories, elderly twin sisters Mabel and Jane are at each other's throats until they find a common enemy. Jacqueline Robbins, Joyce Robbins and Matthew Kevin Anderson star. Kailey & Sam Spear directed the episode written by Amy Do Thurlow. (#310). Original airdate 1/16/2022.
Character

Creator, Director, and Executive Producer

Character

Executive Producer and Showrunner