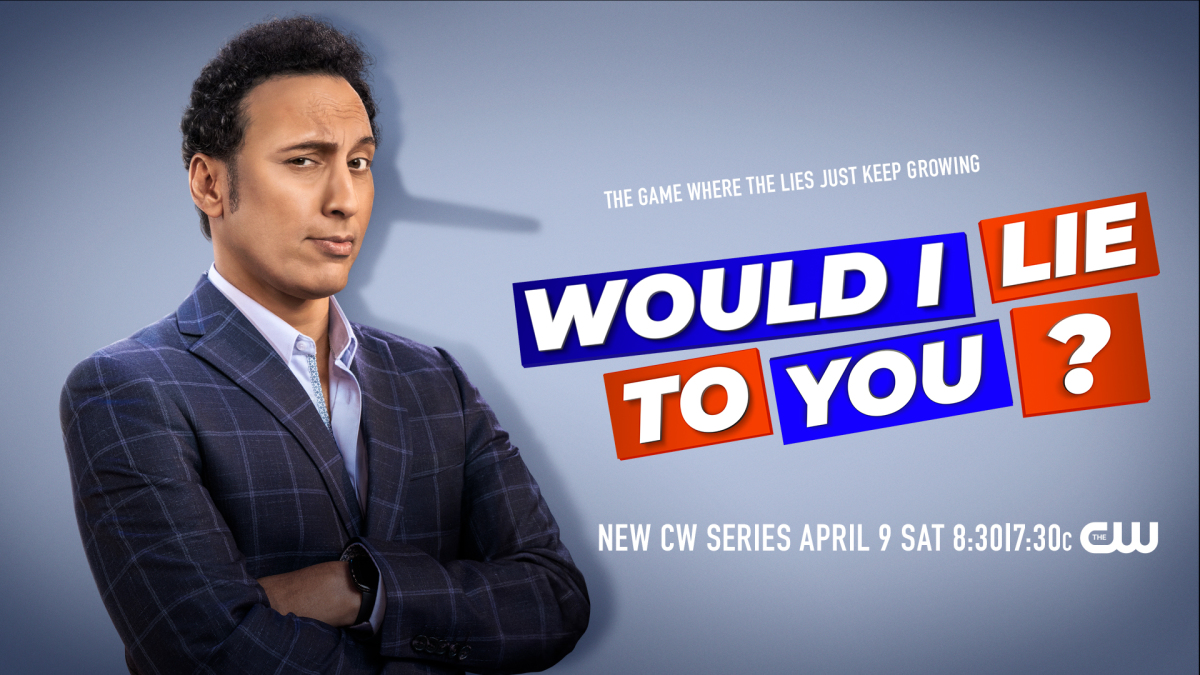 "WOULD I LIE TO YOU?"
Saturdays (8:30-9:00 p.m. ET) on The CW
Based on the original, hit British series of the same name, WOULD I LIE TO YOU? is a hilarious comedy panel show hosted by actor, writer, comedian Aasif Mandvi ("Evil") that elevates the "art of lying." Lightning-quick team captains Matt Walsh ("Veep") and Sabrina Jalees ("Canada's Got Talent") lead opposing pairs of celebrity guests who must determine who is sharing facts and who is full of fiction by asking questions and watching body language to determine which stories are outrageous but true, and which are made-up.
This season's stellar cast of celebrity guests includes Brooke Shields ("Jane The Virgin"), Emmy®-nominated actor, writer and talk show host Amber Ruffin ("The Amber Ruffin Show"), Tony Award-winning actor and singer Laura Benanti ("Gossip Girl"), actor, writer, comedians Michael Ian Black ("Wet Hot American Summer"), Andrea Martin ("Evil"), Julie Klausner ("Difficult People"), Jordan Klepper ("The Daily Show with Trevor Noah"), Adam Pally ("Happy Endings"), Chris Gethard ("Space Force"), Dulcé Sloan ("The Daily Show with Trevor Noah"), as well as former United States Attorney for the Southern District of New York Preet Bharara.
Originally created by Banijay U.K. label Zeppotron, Banijay's Emmy® Award-winning Truly Original is producing the new, original WOULD I LIE TO YOU? series in association with King Size Productions, Fat Mama Productions and CBS Studios, with executive producers Glenda Hersh ("Ink Master"), Steven Weinstock ("Deal or No Deal"), Robert King ("Evil"), Michelle King ("Evil"), Liz Glotzer ("Evil"), Aasif Mandvi ("Evil"), Michelle Schiefen ("Family Karma") and Jim Biederman ("Join Or Die with Craig Ferguson"), who also serves as the showrunner of the series.
Gary Anthony Williams 9
11

1103
LOTS OF CHUCKLES — Hosted by comedian Aisha Tyler, cast members Ryan Stiles, Wayne Brady and Colin Mochrie, along with guest comedian Gary Anthony Williams, put their comedic skills to the test through a series of spontaneous improv games that are prompted only by random ideas supplied by the studio audience. The four performers must use the little information they have and their wild imaginations to depict different characters and an array of scenes, as well as perform songs. After each round of improvisation, Aisha will dole out points to our four performers and declare a winner at the end of every episode. Directed by Geraldine Dowd (#1103). Original airdate 11/4/2022.