Release
THE CW TO ISSUE "PENN & TELLER: FOOL US" NFTs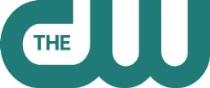 THE CW TO ISSUE "PENN & TELLER: FOOL US" NFTs
Exclusive Digital Collectibles Will Be Available On The Chronicle Platform
Network To Make First 5,000 NFTs Available For Free Starting Today
New Season of "Penn & Teller: Fool Us" Premieres Tomorrow, Friday, October 1
September 30, 2021 (Burbank, CA) ─ The CW Network announced today the creation of NFTs (Non-Fungible Tokens) to commemorate the new season of PENN & TELLER: FOOL US. The NFTs are available at CWTV.com/NFT or directly at Chronicle (Chronicle.io), the environmentally friendly studio and digital collectibles marketplace platform built entirely for fans.
Starting today, the exclusive PENN & TELLER: FOOL US NFT Collection on the Chronicle platform will have a mint of 5,000 free, common animated digital collector's card NFTs that feature art from PENN & TELLER: FOOL US. Additionally, 250 "rare" silver editions and 100 "epic" gold editions will be available for purchase. Special videos featuring Penn & Teller will be shared with all NFT owners throughout the season.
"To commemorate the new season of PENN & TELLER: FOOL US we are minting a series of NFTs allowing us to create a more meaningful connection with fans," said Hiram Norman, Executive Vice President, Digital, The CW. "Our goal is to target the show's loyal and dedicated fanbase and give them a worthwhile experience with PENN & TELLER: FOOL US digital collectibles and insider access."
"Offering NFTs on Chronicle is the perfect way to enhance fanship for PENN & TELLER: FOOL US by letting fans have authenticated ownership of these unique digital collectibles created for the show," said Doug Neil, CMO of Chronicle.
PENN & TELLER: FOOL US, which premieres on Friday, October 1 (8:00-9:00pm ET/PT) and available to stream free the next day on The CW App, is a one-hour competition series celebrating magic and featuring the legendary duo Penn & Teller. On each episode of PENN & TELLER: FOOL US, aspiring magicians are invited to perform their best trick to try and fool the world-famous team of Penn & Teller. Anyone who succeeds wins the right to perform with Penn & Teller in their celebrated show at the Rio Hotel & Casino in Las Vegas. The remote studio audience and the TV audience watch along with Penn & Teller as they try to figure out the secrets. Penn & Teller see the trick only once and have to immediately try to work it out. The remote studio audience knows there are no camera tricks, secret edits or helpful camera cuts. This is all real magic. PENN & TELLER: FOOL US, hosted by actress Alyson Hannigan ("Buffy the Vampire Slayer," "How I Met Your Mother"), is created and executive produced by Penn Jillette, Teller, Peter Adam Golden ("Penn & Teller: Fool Us," "Penn & Teller: BS"), Andrew Golder ("Penn & Teller: Fool Us," "Solitary") and Lincoln Hiatt ("Penn & Teller: Fool Us," "Solitary"), in association with 1/17 PRODUCTIONS and September Films (part of DCD Media).
About The CW:
THE CW NETWORK launched in 2006 as America's fifth broadcast network, with programming targeting younger viewers, a demographic highly sought after by advertisers. The CW, a joint venture between Warner Bros. Entertainment and CBS Corporation, now broadcasts across the week, offering fourteen-hours of primetime programming, Monday through Sunday, beginning in Fall 2021. The CW's primetime programming is also available to stream for free, without authentication, on the ad-supported CWTV.com and The CW app, now available on every major OTT platform. Additionally, The CW broadcasts a three-hour Saturday morning kids block. The CW's digital network CW Seed launched in 2013 and offers original short-form digital content as well as past seasons of fan-favorite television series. For more information about the network and its programming, visit www.cwtvpr.com.
About Chronicle:
Chronicle is a next-generation digital collectibles marketplace featuring officially licensed digital collectibles, more commonly known as NFTs. Chronicle makes it easy for anyone to buy, sell, trade, and gift authenticated digital collectibles directly licensed from the world's leading brands.
Although Chronicle is set to be blockchain agnostic, the company has made the decision to utilize blockchain networks that are environmentally aware and not driven on high-energy "Proof of Work" systems. It is focused on using technical partners and solutions that are "Proof of Stake" driven and committed to reducing their carbon footprint.
Media Contacts:
Nate Kirtman, 818/977-5993
Jodi Karp, 818/977-2609